♦Joachim Michles♦
the Augmenting Vampire
This character belongs to
Charlotte
This page created on January 24th 2013
Joe Michles -Member of The Cullens
-The Augmenter Vampire
Age= 199y/o     Height= 192cm     Weight= 95kg     
Sexuality= Straight     Relationship Status:= Single
Health Status= Healthy     Nationality= American
Species= Vampire     Main Weapons= Fists
 – 12:33, January 26, 2013 (UTC)

When there's nothing else you can do to change the circumstances, just smile, because most times it is the only thing that a person can do without making things worse.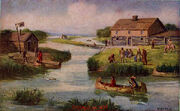 Joachim Michles was born on July 1st 1813 in Illinois, near the area that today is known as the city of Chicago. He was born as the third child of eight siblings, children of Joseph and Anne Michles.

Little Joe grew up to become a healthy man, a lucky thing to be at that era of frontiers and hardships. As is common for that time, Joe got married in his late teen years to a girl named Claire. Luckily, although their marriage was arranged, Joe and Claire were pretty much in love with each other.

Joe became a husband at the age of 18 and just a few days before his 20th birthday, Joe became the proud father of a baby boy that he named Joachim Michles Jr.A few days after Joe's 20th birthday in 1833, he heard that a new town was being established near the Chicago Estuary. Feeling that its time for him and his own family to try and live independently from his parents, Joe decided to bring his young family to become a citizen of that new settlement, and so Joe became one of the first settlers of the city of Chicago.

It wasn't easy living as the first settlers of a newly established settlement. Nothing was readily available, food was scarce, water was hard to come by, and wild life often invaded their home. But Joe and Claire worked together to try to survive and, against all odds, they were able to built their home in the form of a single room cottage.

But, on one fateful night, a stranger knocked on their door and asked to be allowed to stay for the night at their home. Claire was reluctant, but Joe, accustomed to the life of a frontiersmen said that they should let the guest stayed for the night, as a courtesy from one frontiersman to the other. The guest appeared to be sick, since he looked so pale and there were dark circles around his black eyes, as if he hadn't been asleep for quite a long time, but he assured Joe and Claire that he's fine and he was just feeling tired. The guest, which introduced himself as Thomas, even refused the dinner that Joe offered him by saying that he already ate and that he only needed a shelter to sleep for the night. Without pushing any further, Joe asked Claire to clean up a corner of their cottage for Thomas to sleep on.

In the middle of the night, when everybody was already asleep, Joe was suddenly awoken by Joe Jr.'s crying. Joe woke up to check what Joe Jr. might needed, but he was shocked to find that Claire was in their guest's embrace, looking limp and pale. She even looked lifeless.

Joe shouted toward Thomas, demanding to know what the guest was doing. Unfortunately Thomas didn't answer with words. Instead he suddenly lurched toward Joe. His movement was so fast that Joe wasn't even able to follow it. It wasn't even a fraction of a second, and suddenly Thomas was already embedded his fangs on Joe's neck.

Joe screamed in pain because Thomas' bite felt like a red-hot metal being touched on his skin. The pain was so intense that Joe can't even move, let alone struggle from Thomas' bite. Apart from the pain, Joe also felt that his blood was quickly being drained from his body through Thomas' bite. Joe never believed on vampires or any supernatural beings before, but at that moment he knew exactly that he was dealing with a vampire.

When Thomas nearly drained Joe's blood, and Joe nearly lost his consciousness, suddenly Joe Jr.'s crying intensified and attracted Thomas' attention to him. Thomas stopped sucking Joe's blood and he let Joe fell to the floor, nearly ran out of blood. Slowly Thomas walked toward the baby, sending terror to Joe's waning consciousness. Unfortunately Joe was already so weak that he couldn't do anything other than pleading weakly for Thomas to spare his son.

Unfortunately Thomas was already focusing his instinct on drinking the baby's blood, so Joe's pleading fell on deaf ears. Joe was devastated to see his own son's last moments alive, being sucked dry by a vampire. The last thing Joe remembered before falling unconscious was his son's limp body being put back on the bed by Thomas.

Miraculaously Joe didn't die. A fact that Joe himself somewhat regrets until today. It was very early in the morning when Joe regained consciousness, finding Thomas gone, leaving Joe alone with his wife and son's dead body.

Groggily Joe went out of his cabin to look for help, but along the way suddenly his wound from being bit by Thomas was burning with pain. The pain was extremely excruciating, as if most of his blood was changed into some kind of burning liquid. Joe tried to gain his balance by holding on to the tree beside the road, but the pain was unbearable that he loose consciousness again from the pain.

Finally the transformation hit its peak, and when it did, Joe wished that he could just die at that moment. The pain was so deeply rooted in his body, devouring all of his senses. Joe didn't know how long the transformation process lasted, but when it was completed, the pain was gone just as fast as when it attacked.

After making sure that he's really alive, Joe opened his eyes and saw the world in a very different light than he used to. Everything was so clear and detailed. Every movement, every sound, every smell, every touch was somehow intensified. Joe also felt a lot stronger than he ever felt. When he moved, his movement also became faster. But there's another thing that had also intensified. His thirst.

Joe tried to look for a creek, and when he found it he drank the water from it, but the water didn't do anything to quench his thirst. Then a deer came passing through right across the creek. That was the last thing Joe remembered before he regained his senses when he found himself embedding his fangs on the deer's neck and sucking its blood dry.

Joe was horrified. He had become the thing that killed his own wife and son. He had become a vampire.

It took Joe years to make peace with his own existence as a vampire, and it took him longer to really rein in his instincts to bite and drink human's blood

Unfortunately, there were times when Joe just couldn't fight it and he did drink blood from humans, although he made sure that he didn't make the same mistake that Thomas made. He made sure that his victims really dead before he left.

Joe was a stray and solitary vampire since day one. He didn't have anyone to tell him what he was going to experience as a vampire. Everything he knew he learned it from experience, especially by trial and error. He tried everything he knew about killing a vampire on himself. Standing right under the sunlight only made him glitter, garlic doesn't repulse him, crosses doesn't even make him uncomfortable, and a wooden stake to the heart? Useless. It didn't even leave a dent on the kin of his chest.

One day in the 1920's he encountered Carlisle Cullen. At first Joe was weary because he never really socialize with another vampire before, but doctor Cullen was very welcoming. He taught Joe about things that Joe could never learn from experience alone, like about the volturis, the rules of the vampire world, about living together permanently with other vampires by forming a coven, etc. Carlisle even also offered Joe to join his family, an offer that Joe finally accepted on the term that he could come and go as he please, and Carlisle accepted the term and welcomed Joe into the Cullen family.

When Joe first joined the Cullens, there were only three other members of the family, Carlisle, Esme - Carlisle's wife - and Edward, their 'adopted' son. At first the only thing that made Esme and Edward welcomed Joe to their family was the fact that Carlisle was the one that invited him into the family. Joe understood their point of view. Here is a vampire that they knew nothing about, joining their family of vampires that had made 'not attacking humans' as their basic philosophy. It is only natural if they became weary of a newcomer in the form of a stray and wild vampire. But slowly they both grew accustomed to Joe's presence, especially after knowing that Joe tried so hard not to attack humans long before he even knew about Carlisle and the Cullen family.

After joining the Cullen family, Joe also found out about his special talent as an augmenter. At first it was Edward that felt Joe's talent, since every time Joe was near him, his ability to hear other people's thoughts was doubled, and even tripled on some days. It took a lot of training for Joe to really control his ability. It might be a simple ability, but a very annoying one for people like Edward, since if Joe doesn't hold his powers, Edward's head would be filled with thoughts from the people all over the town.

After living for some time with the Cullens, pretending to be Carlisle's younger cousin while moving from city to city, and town to town every few years, Joe suddenly heard an information about a vampire named Thomas was passing through the city that the Cullens was staying at that time.

Joe took his leave from Carlisle without saying his reason for leaving, because he knew if Carlisle found out about his reason for leaving, he will try to stop Joe. The only person that knew about Joe's reason was Edward, and he chose to keep silent about it, an act that Joe felt thankful toward Edward for.

Joe finally found Thomas in the town, looking for prey. When Thomas was about to attack his prey, Joe deliberately showed himself to Thomas, surprising Thomas and made him ran away.

Joe pursued him all the way to the outskirts of the town. When the got to an empty patch of grass-field, Thomas suddenly stopped and turned to face Joe. Before Joe was even able to stop pursuing, Thomas already started his attack. It didn't take long for Joe to realize the difference in experience between Thomas and himself. Thomas was clearly a more senior vampire with a lot more experience and training in fighting then Joe. Joe was on the brink of being killed by Thomas when suddenly Edward appeared from nowhere, and attacked Thomas.

Thomas was surprised and didn't able to react. He was locked in a hold by Edward, giving Joe the chance to grab Thomas' head and twisted it off, killing him.

Joe was grateful for Edward's assistance, since without it, he won't be able to avenge his family. Joe also said that he'd do everything he could to return the favor. Edward at first said that he won't ask anything from Joe, but after thinking about it for a while, suddenly Edward changed his mind. He asked that Joe will never again try to kill himself. Joe was taken aback by Edward's request, but then he remembered that Edward was able to hear other people's thoughts, and it looks like he somehow found out about the days when Joe just wanted to end it all.

Finally Joe just nodded and accepted Edward's request. He'll never again try to kill himself. And so, from that day on forward, Joe became a member of the Cullen family although sometimes he left to venture on his own for a few months, but Joe has always find a home with the Cullens. Joe was still on one of his trips when the Cullens first move to the town of Forks, but he finally joined them there.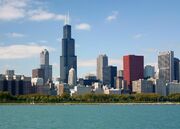 Hometown
Chicago, Illinois
Type of Childhood
Fun, though a bit crowded
Most Important Childhood Event
Helped his mother when she was giving birth
Type of Smarts
Farmsmarts
Religious Views
Agnostic
Earliest Memory
Being thrown into the creek by his oldest brother
Firsts
Kiss = Claire Michles
Sex = Claire Michles
Love = Claire Michles



Eye Colour
Black when hungry, golden brown when full
Hair Colour
Dark brown
Height
192 cm
Weight
95 kg
Nationality
American
Native Language
English
Ethnicity
Caucasian
Accent
Doesn't have one now
Handedness
Right
Shoe Size
11
Blood Type
None
Voice
Second baritone
Eye Sight
20/20
Languages Spoken
English
Health Status
Healthy
Non-Combat Abilities
Farming and gardening
Clothing Style
Casual
Distinguishing Marks
None
Body Style
Athletic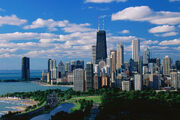 Relationship Status
Single (widower)
Nicknames
Jo or Joe
Sign
Cancer
Meaning of Sign
Element = Water
Ruling Planet = Moon
Symbol = the crab
Birth Stone = Ruby
Current Location
City of Forks
Pets
None
Likes
Watching things grow
Dislikes
Seeing a woman cry
Fears/Phobias
Losing his family
(for the time being, the Cullens family)
Hobbies
Gardening
Motto
"You reap what you sow"
Things He Won't Do
Burs a forest?
Person He Secretly Admire
Emmett Cullen
Most Influenced By
Carlisle Cullen
Moral Compass
North, for most times
Most Important Person Before Forks
His wife and son (before they died)
Most Important Person Now
The Cullens
Immediate Goals
Nothing in particular
Long Term Goals
Seeing the Cullen family gro larger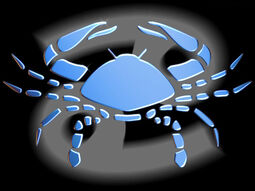 | | |
| --- | --- |
| Vices | Smoking |
| Bad Habits | Always burps at least once everytime he finished feeding, an unnecessary thing to do for vampires, and it is also annoyed Esme and Rosalie sometimes |
| Sleeping Habits | He doesn't sleep |
| Quirks | Forget to move for a long time, especially when in the garden, watching the plants grow |
| | |
| --- | --- |
| Dream Job | A farmer |
| Current Job | WIP |
| | |
| --- | --- |
| Colour | Green |
| Music | Folk music |
| Food | none |
| Animal | Dogs |
| Book | WIP |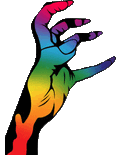 Joe has the special ability of augmenting other people's powers. This ability works especially well on other vampires.
As a vampire, Joe is an immortal and doesn't age or get sick.
As a vampire, Joe has the strength above that of normal humans.
As a vampire, Joe has the speed above that of normal humans.
As a vampire, Joe has his senses (sight, hearing, smell, taste, and touch) hightened compared to normal humans.
Joe originally has a typical backwater country-boy kind of personality, but now it has somehow developed into a more reserved kind of personality, although when he's angry the country-boy personality side of him somehow shows up again.

Unlike most vampires, he doesn't really enjoy riding a fast moving vehicle. He prefers a slower vehicle where he can just relax and watch the environment around him as he goes.

He used to have suicidal tendency, but since he avenged his family, that tendency doesn't really surfaced anymore.

Do not disturb his garden/plants. If he kills you because you destroyed his garden, it's your fault. He gladly welcomes criticisms about his garden, though.
| | |
| --- | --- |
| Reacts to a Crisis? | With a smirk |
| Face Their Problems? | Passingly |
| Reacts to Change | Obliviously |
| Alignment | WIP |
| | |
| --- | --- |
| Attitude | Liberal |
| Personality | Bright (although sometimes it is to cover the gloominess in his heart) |
| Talents | Gardening and farming |
| Social Skills | Good |
| Mannerisms | Free, bordering on being rude |
| Peculiarities | He enjoys feeding on amphibian creatures |
| | |
| --- | --- |
| One Word to Describe | Gardener |
| Best Physical Trait | His hands and arms |
| Worst Physical Trait | His ears (a bit deformed from birth) |
| Things to Change About Self | Nothing |
| Mental State | Contend |
| Mental/Emotional Disorders | Suicidal tendencies (non-accurring for the time being) |
| Emotional Stability | Stable |
| | |
| --- | --- |
| Greatest Fear | Losing his family again |
| Most at Ease When? | In his garden |
| Priorities | Family (the Cullens) |
| Past Failures | Unable to protect his family |
| Biggest Accomplishment | Had a son |
| Darkest Secret | He enjoys reading chick-lit stories |
| Secret Known by Anyone? | Edward Cullen, and maybe Carlisle. |
| Personal Tragedy | Death of wife and son |
| Outlook on Life | Neutral |
| One Wish | To be able to meet his dead wife and son |
| Character Flaw | Not easy to let go of old memories |
Relationships With Others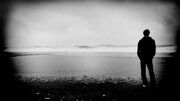 | | |
| --- | --- |
| Ever Cheated? | No |
| Relates to Others? | Cheerfully |
| Perceived by Strangers | An easy to smile person |
| Perceived by Lover | Kind, but reckless |
| Perceived by Friends | Garden freak |
| Perceived by Family | Useful |
| First Impression | Dumb but harmless |
| Family/Friends Like Most? | Carlisle Cullen |
| Family/Friends Like Least | Alice Cullen (she moves too much) |
| | |
| --- | --- |
| Role Character Plays | Vampire/Resident of Forks |
| Inspiration Behind Creation | Nothing in particular |
| Future Goals | WIP |
| Current Relationship | None |
| Current Active RP's | None |